San Diego is known far and wide for its amazing climate as well as its many world-renowned attractions like SeaWorld and the San Diego Zoo. The best 55+ communities in San Diego offer access to these amenities, great weather, and a comfortable lifestyle anyone can enjoy. Find the perfect place for yourself or your loved one by seeing which of these neighborhoods and housing development is the right fit.
What is a 55+ Community? 
The concept of 55 and older communities is exactly what it sounds like: areas that are meant for people who are over the age of 55 years old. They are different from nursing homes and assisting living homes because they provide an active retirement community in San Diego with many activities to keep residents entertained.
The main objective of any local San Diego 55+ community is to separate these individuals from noisy family neighborhoods where kids and younger people may live. As a place for people to enjoy their golden years, an active retirement community makes sure they offer plenty of nearby things to do, places to visit, and great restaurants.
Benefits of Living in a 55+ Community 
Living in comfortable San Diego retirement communities allows you to stay away from loud parts of town with many distractions. These areas give you the chance to be around other people your own age as you develop new friendships and enjoy their company at your leisure. Whether you want to partake in local planned activities or do your own thing, you'll have complete freedom.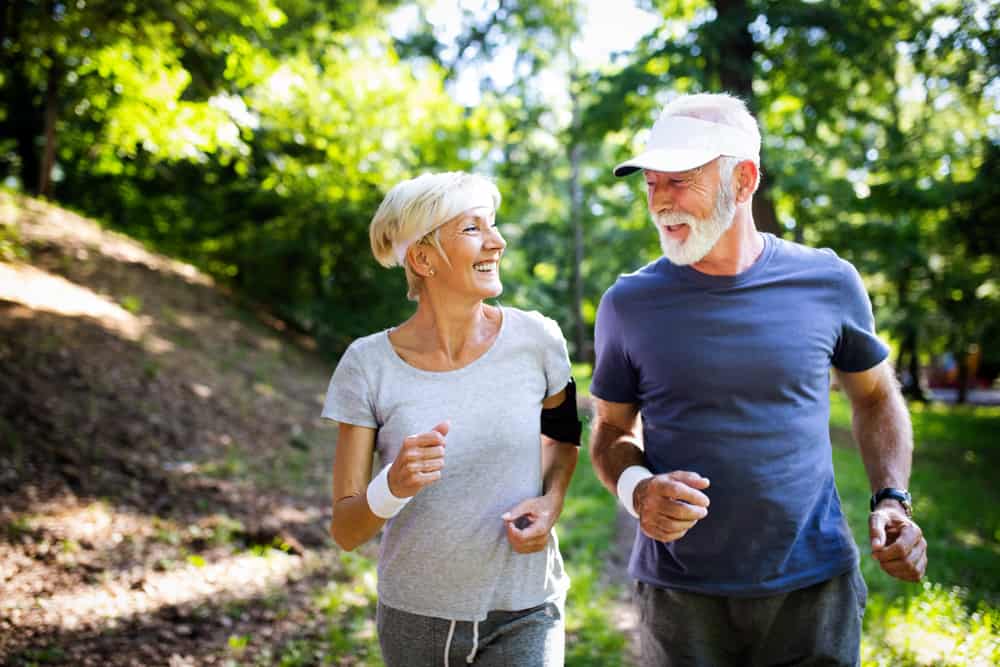 Remove the day-to-day hassles and responsibilities when you move to any of the luxurious 55+ communities in San Diego. Many of these locations will handle many aspects of your life from cleaning and cooking to other household tasks.
Keep your active lifestyle going when you relocate to one of the top San Diego gated retirement communities. Experience a variety of benefits including social events, planned activity days, yoga classes, gardening, dancing, art courses, and so much more.
8 Best 55+ Senior Living Communities in San Diego
1. The Remington Club – Top-rated Community for 55+ in San Diego
If you're looking for a 5-star senior living community in San Diego, look no further than The Remington Club. This highly-rated location offers its residents a healthy lifestyle that offers amenities like a beauty salon, housekeeping services, exercise classes, a library, and so much more. You can rent an apartment-style home that comes fully furnished and has either short or long-term options.
The Remington Club is conveniently located next to great shopping destinations and other popular things to do including Carmel Mountain Plaza, Bernardo Heights Country Club, and downtown San Diego.
2. Wesley Palms San Diego Retirement Community – Comfortable Place for Seniors to Live
Some of the best amenities for people over 55 years old are available at the beautiful Wesley Palms San Diego Retirement Community. This pleasant residential area offers everything you could want for an enjoyable lifestyle. The top amenities include social engagements, fitness and wellbeing classes, learning sessions, creative courses, in-house dining, and local transportation.
Wesley Palms can be found near Pacific Plaza Mall as well as the local Costco and In N Out. It provides residents with patio homes as well as apartments you can rent.
3. Seven Oaks – Senior (Age 55+) Private Community Center
Seven Oaks opened back in 1962 and has since become one of the top senior adult communities in San Diego. It is located near a nice tennis club as well as a local CVS and other shopping centers. New residents can move to the area and decide between homes or condos.
The private 55 plus community has more than enough amenities to keep you busy such as art sessions, book clubs, ceramics classes, yoga, dancing, karaoke, ping pong, water aerobics, and many others.
4. The Glen at Scripps Ranch – Upscale 55+ San Diego Community
For over 30 years, The Glen at Scripps Ranch has been ranked among the top 55+ communities in San Diego. If you move to this great place, you'll have access to a swimming pool, spa, and sauna. They offer a spread of amenities and classes you can take whenever you're in the mood.
Located near plenty of nice shops and restaurants, some of the best places close to The Glen at Scripps Ranch are Whole Foods, Home Goods, Trader Joe's, The Home Depot, Starbucks, and more. To live in this popular retirement community, there are significant upfront costs, along with a monthly fee.
5. Vi at La Jolla Village – Great Active Senior Community
Started in 1987, Vi at La Jolla Village is only a short distance from downtown San Diego, giving its residents easy access to all the big city has to offer. People moving to Vi will be required to pay upfront fees followed by monthly HOA costs and other charges.
This top-rated active adult community is home to a thriving group of 55+ individuals who enjoy everything from swimming, exercise, movie theaters, a game room, a dance floor, and more. The neighborhood also features multiple walking paths and gorgeous outdoor areas to enjoy a nice day outside.
6. Torrey Pines Senior Living – Popular Place for Retirees in San Diego
With a full calendar of daily activities, people residing at Torrey Pines Senior Living are never bored. They have staff on-site 24 hours a day, offering shuttle services and appointment transportation as needed. Residents have local shopping close by along with a CVS and a rec center.
You'll be able to rent an apartment that has its own kitchenette so you can prepare your own meals as you wish. The convenient San Diego 55+ community also features a beauty salon, barbershop, gardening, housekeeping, laundry services, and a restaurant.
7. Casa de las Campanas – Comfortable 55+ Community in San Diego
After more than 30 years of service, Casa de las Campanas knows exactly what an active retirement community in San Diego looks like. This reputable location is near a large park, a tennis club, a recreation center, and a dog park.
Casa de las Campanas has a massive list of services they provide ranging from multiple dining rooms and an indoor pool to ping pong tables, billiards, an art studio, and so much more. The community has 24/7 campus security, giving residents added peace of mind that they are safe within their homes.
8. Waterford Terrace Retirement Community – Perfect Place for Active Seniors
Are you looking for a 55+ community in San Diego that offers everything from movie nights and live entertainment to group museum visits and beyond? The Waterford Terrace Retirement Community is one of the best spots for seniors who want to continue their active lifestyles and enjoy what the area has available.
Some of the top activities offered at Waterford Terrace are educational seminars, walking clubs, cultural events, bean bag baseball, bingo nights, Wii fitness, and so many more. They have cozy apartments you can rent as well as nice cottages with patios depending on your needs.
Map of the Best 55+ Communities in San Diego, CA
Discover the Best Community for You
Discover the most trusted 55+ communities in San Diego and see which of them will be right for you. Whether you plan to buy or rent, there are options available all over the city.
Looking for assistance with a relocation in the area? Rely on the top-rated San Diego movers on the team here at Republic Moving! Reach out to us today by either calling tel:+16190000000 or filling out the Request a Quote form at the top of this page to get a free moving estimate!