Situated on the Pacific Ocean at the southern end of California is the beautiful city of San Diego. One of the largest cities in the United States, San Diego is a thriving, diverse city known for its beautiful beaches, gorgeous weather, and is the eighth largest city in the United States. Though it sounds like an idyllic place to live, will San Diego work for your budget; is it expensive? If you're house hunting in the San Diego area, your finances are surely a top priority. A lot of people think real estate prices are a good enough gauge for determining whether or not they can afford an area. However, there's so much more to consider. Our complete guide will cover everything you need to know, from average salaries, to real estate prices, to everyday goods and services and more. 
San Diego Cost of Living Index
Large metropolitan areas are usually more expensive, and San Diego is no exception. A good place to start when looking at a city's affordability is the cost of living index, which shows you how a city compares to the national average.
Cost of Living in San Diego, California
45.7%
Higher than national avg.
96%
22%
13%
San Diego's cost of living index is 141.3, which means it is 41.3% more expensive than the rest of the country. That might sound intimidating, but it may still be workable for you! Your salary and earning power, the size of your family, and your lifestyle are all factors at play too.
Just because San Diego's cost of living index is high doesn't mean everything is 41.3% more expensive. Breaking down the cost of living index in any area will give you an idea of where your money will go when you relocate to San Diego. Real estate prices in San Diego account for a lot of the expense: San Diego housing is 113.9% higher than the national average. Utilities in San Diego are 23.3% higher than the national average, and transportation is 28.9% higher. Groceries in San Diego are about 16% more expensive, but healthcare costs are only 7.2% higher. According to San Diego's consumer expenditures, 36% of San Diego's residents' income is spent on housing, 15% on transportation, 14% on food, 12% on insurance, 6% on healthcare, 6% on entertainment, and 3.5% on apparel. 
COL Table
| wdt_ID | + | City | State | National |
| --- | --- | --- | --- | --- |
Cost of Groceries, Utilities, Gas & Household Items in San Diego
San Diego isn't the most affordable place to live, but not everything is expensive. Looking at the common cost of items in San Diego can help you determine many things. This will help you figure out if your monthly budget will be largely affected by your new address for the goods you're already purchasing. Here are some prices of everyday goods and services in San Diego you can expect to pay:
Typical San Diego living expenses:
Steak (Ribeye, 1lb) $10.60
Milk (regular 1/2 gallon) $2.17
Eggs (1 Dozen) $2.74
Potatoes (5 lb bag) $2.99
Bread (1 loaf) $4.40
Beer (Heineken's 6 pack) $9.43
Average Cell Phone Bill $172.04
Average Cost of Gasoline (per gallon) $3.427
Average Cost of Utilities in San Diego (per month) $242.90
McDonald's Burger (1/4 Pounder) $5.26
Large Pizza $10.32
Movie Ticket (1st run) $14.05
Housing, Utilites & Transportation
San Diego's living expenses are 96% higher than the national average, and the utilities are 22% higher than the national average, while the transportation is 37% higher.
San Diego's groceries are 13% higher than the national average.
Healthcare in San Diego is groceries are 120% higher than the national average.
San Diego Real Estate Market
Real estate prices in San Diego are almost 114% higher than the national average. Currently, the average price for a home in San Diego is $740,000, which works out to be $550 per square foot. San Diego's real estate market is very competitive right now – over 75% more homes have sold versus last year, and they are staying on the market for much shorter periods of time. Homes in San Diego are selling for about 2% over asking price after only 9 days on the market. Some homes go for up to 6% over asking in 5 days!
In San Diego, about 46.8% of the population own their homes. Commuters in San Diego average 22.5 minutes of driving time to get to work, whereas the national average is about 25.7 minutes. Most commuters (almost 74%) choose to make the drive alone, and most households in San Diego have two cars.
Renting in San Diego – Average Rent in San Diego
Renting in San Diego is more common than owning a home! 53.2% of San Diego residents rent. If you're looking to rent in San Diego, you can expect to pay a bit more. The average rent in San Diego is around $2,255 a month for about 873 square feet of space. Rental prices are on the rise in San Diego, having risen 3% since last year.
San Diego Rent Calculator
Looking for affordable neighborhoods to rent in San Diego? The most affordable San Diego neighborhoods are National City, Balboa Park, El Cajon, and Chula Vista!
Average Salary & Household Income in San Diego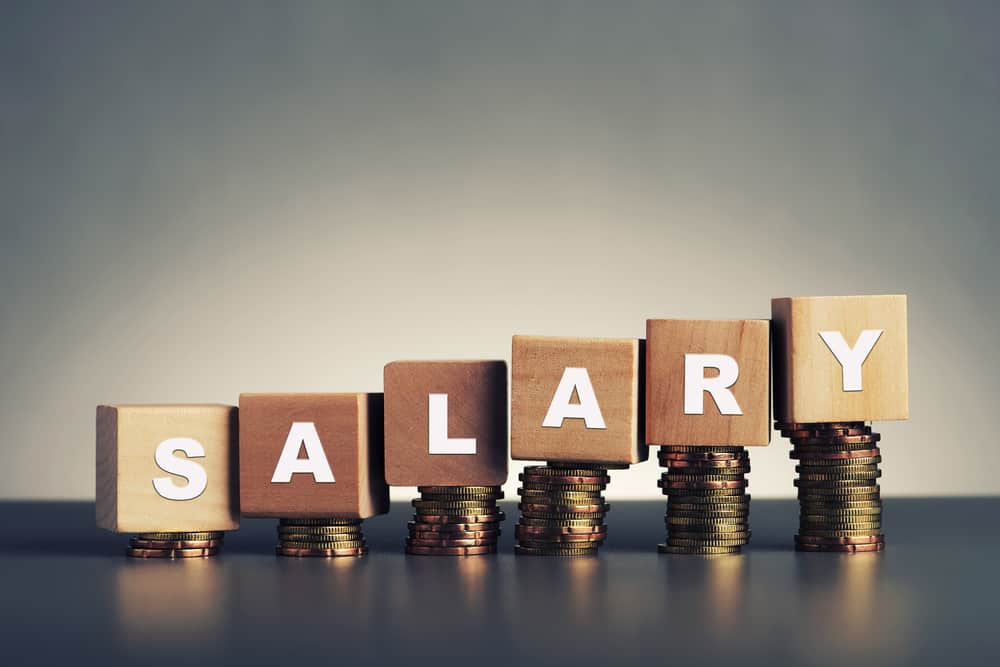 Earning power and wage trends are definitely important factors when you're making a move to a city like San Diego. Depending on where you're coming from and what your speciality is, you could stand to earn a lot more than you do now. The average salary in San Diego is $78,000. If you're paid by the hour, you can expect to earn an average of $20.91 an hour in San Diego. The most common jobs in San Diego are managerial, sales, and administrative positions; top industries are healthcare and social assistance, professional/scientific/technical services, and hospitality. Of course this will all depend on your occupation and how experienced you are. For example, a software engineer in San Diego earns an average of $91,000, whereas a senior software engineer averages a $121,000 salary. When it comes to hourly positions, a registered nurse will earn around $43 an hour, whereas a certified nurse assistant stands to earn about $15. The good news is that wages are increasing by about 0.8% every year!
San Diego residents' median household income is $79,646, and rising by about 3.89% a year. Almost 14% of San Diego residents live at or below the poverty line, and females aged 18-24 are the largest demographic in the city living in poverty.
Income, Sales, & Property Taxes in San Diego
Tax rates vary from one location to the next, so it's really important to look how they will change when you relocate to San Diego. Income taxes aren't the only thing you should look into – property taxes and sales tax will surely affect your monthly budget. Let's take a look at San Diego's tax rates:
San Diego Income Tax Rate
Income taxes in San Diego depend on your tax bracket, and whether you file as single, married, or married/filing separately. Depending on your salary, you can pay anywhere from 1% to as much as 13.3% in income taxes in San Diego. That top 13.3% income tax rate is the highest in the country.
San Diego Sales Tax Rate
San Diego's sales tax rate is 7.75%, and it is broken down as follows:
California state tax: 6%
San Diego city tax: 0.25%
San Diego County local tax: 1%
San Diego County district tax: 0.5%
San Diego Property Taxes
The average property tax rate in the United States is 1.070%. In San Diego, the average property tax rate is about 0.73%. However, this figure is subject to change. Property taxes are different from property to property, and are calculated by factoring in your property size, its value, and the location of your lot lines.
San Diego vs. Los Angeles Cost of Living
The cost of living in San Diego is 3% higher than Los Angeles. However, housing and rent costs are cheaper in San Diego than Los Angeles. You can expect to pay similar prices in both areas, but a few things are more expensive in San Diego, like energy costs.
Is San Diego affordable for you?
Any move comes with a lot of financial considerations. San Diego is one of the more expensive places to live in the United States, which is even more reason to have a clear understanding of how your money will be spent and what you can afford. Of course if you're coming from somewhere like New York City, you may be thrilled at the new price tags, but if you're used to a less expensive lifestyle, San Diego could mean big changes. 
Will you be making San Diego your new home? Make sure you're working with the most trusted movers in San Diego, Republic Moving – we'll get you relocated at a price that worlds for your budget. Call us today at 619-000-0000 for a free quote!
San Diego Home Affordability Calculator